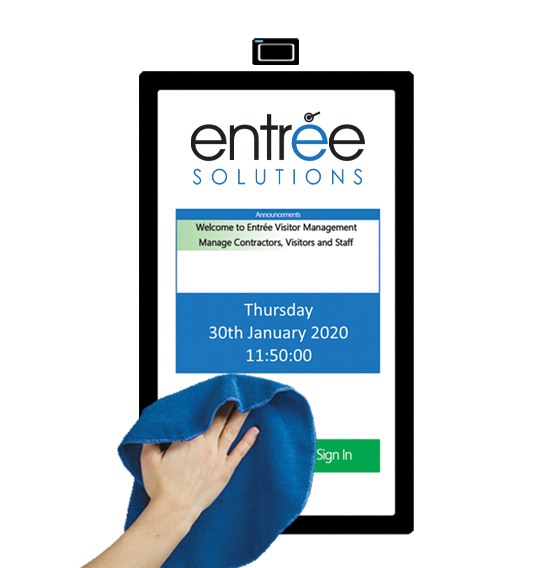 With many returning back to work and school there have been a number of procedures and routines put in place to keep everyone safe. Cleaning common touch points within the office and classrooms are crucial to ensure that your establishment is as clean as possible for staff and students to safety work. When you are cleaning your door handles, phones, desks and kettle handles and class room equipment make sure you don't forget your Visitor management screen! Regularly cleaning your sign in system will help reduce the spreading of germs within your organisations. Here are a couple of tips to keep your Visitor Management Screen clean.
Turn your screen off! Its easier to see the dust and dirt when the monitor is turned off, as well as being safer for you and your monitor.
Use a microfiber cloth instead of tissue or a paper towel. The microfiber cloth is a soft material that won't damage your screen. By gently wiping the screen with a microfiber cloth it will ensure all germs and dust is removed.
Use cleaning wipes or spray. Make sure if you are using a spray DO NOT spray directly at the screen but instead slightly damp a cloth with the spray and then apply it to your screen.
Keep a bottle of hand sanitiser close to your system. This will encourage visitors and staff to clean their hands regularly when they are signing in and out.
If you need any further information please click here