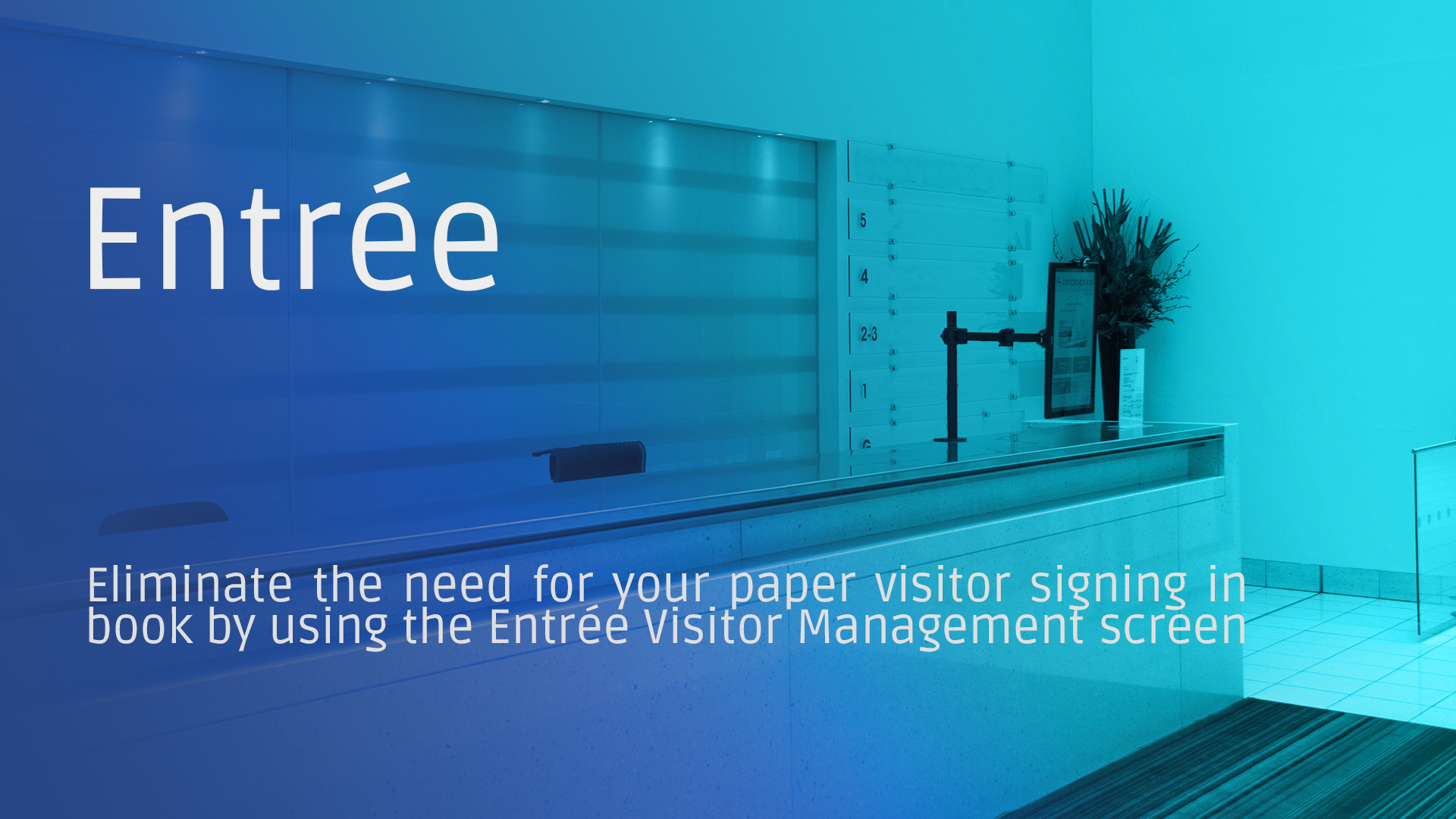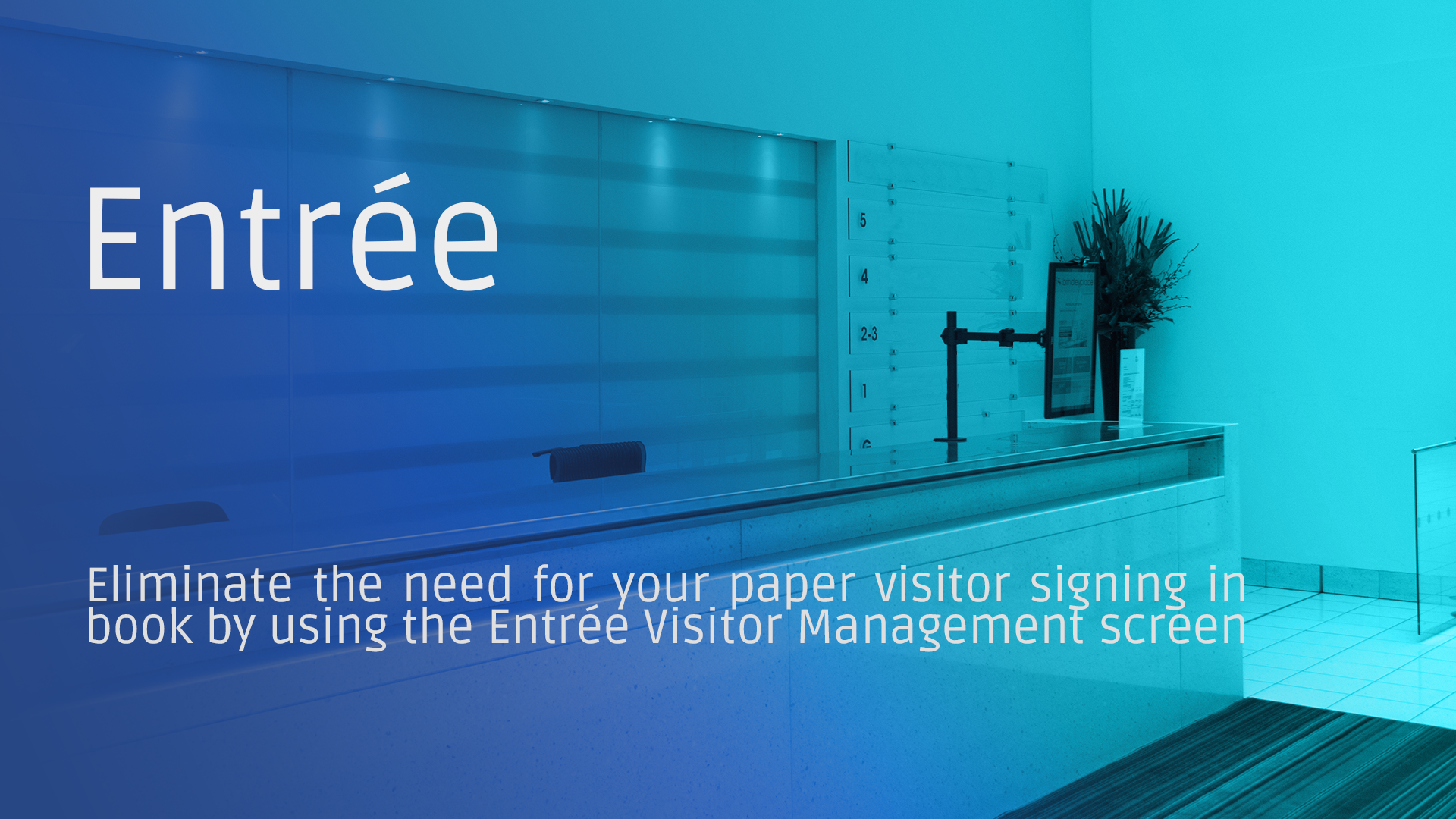 Visitor management made simple
Eliminate the need for your paper visitor signing in book by using the Entrée Visitor Management screen.
It is simple to use. Touch the sign in button and fill in your details. A badge gets printed which you wear. Wear it for the duration of your visit and sign out with the badge number, your personal pin or by showing the QR code on the badge to the system camera.
Integrate Entrée Visitor Management with your Paxton door entry system for effortless signing in for staff; Keep your MIS up to date with pupils and visitors as they sign in; Run evacuation lists at the drop of a hat if the need arises (Cloud based evacuation list also available in case of power loss); A 'live' administrative screen, giving your reception staff the latest very information at a glance. Easy, efficient, secure and impressive.
-User friendly with a simple interface.
-Maintain accurate logs of visitor and staff attendance.
-Print visitor badges, UNLIMITED FREE roles included.
-Easy to use management software.
-Extensive reporting facilities.
-Emergency list for evacuation procedures, accessible from web enabled mobile devices.
-Automated data backup.
-Next day swap out warranty.
-Announcements and messages for staff and visitors.
-Add-on modules to expand use.