Peace of mind
The amount of data in use has increased exponentially over the last few years. Parallel to that is the importance of keeping all this data safe and secure. Conventional methods of backing up although tried and tested through the years can sometimes be unreliable. This has lead to the development of other forms of backup and securing data.
However, can you carry on in the event of a disaster? Fire, flood, or any other event natural or otherwise! All the experts are saying that you need to keep a copy of your data away from the workplace to ensure its safety.
Introducing Offsite Backup, our cloud based backup service.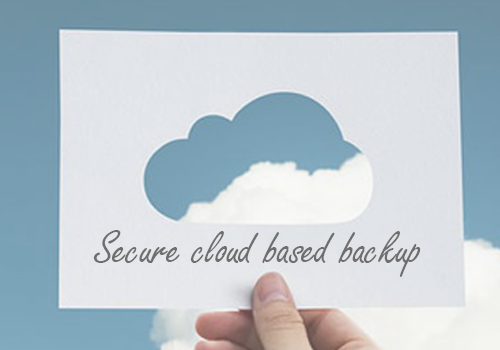 How it works
Our specialised software encrypts each individual file of your data with military standard encryption and then is transported over a secure internet channel to our secured datacentres in the UK. Your data is stored in its encrypted state until its called upon to be restored at site.